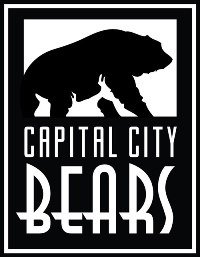 Capital City Bears is a social organization created to bring together gay and bisexual people, who are either bears or bear admirers and who share common interests, for friendship and fellowship.

In 2005, nine friends met at a house on Green Street in Harrisburg and formed the Capital City Bears. They wanted to create an organization where bears and bear admirers could socialize in the Harrisburg area. Over the years, the club has grown to over 70 current members. The club has had four presidents and two logos since 2005.
The purpose of Capital City Bears is to sponsor and promote social and recreational activities for its members and to conduct monthly fund-raising activities for selected charities.
We are located on the banks of the beautiful Susquehanna River in Harrisburg, the capital of the Commonwealth of Pennsylvania.
For more information, visit the Capital City Bears on their website.